Jeff's Fan Club
GENEROSITY BEGETS GENEROSITY 

 Jeff's generous heart and philanthropic spirit have caught the attention of many celebrities.

Click to watch Elton John congratulate Jeff on his $1 Million by 20 milestone at his 20th birthday!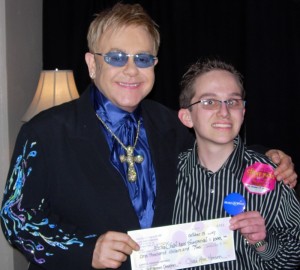 October 2007, Kansas City Sprint Center Grand Opening, Jeff's Make A Wish® to meet Sir Elton John. Jeff surprised Elton with a $1000 donation for the Elton John AIDS Foundation, money Jeff raised selling hand-painted note cards at Jeff's Bistro.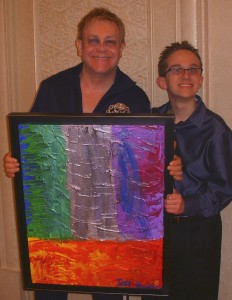 Elton took Jeff on a trip-of-a-lifetime to Dubai in 2008. Jeff gifted Elton with View From the 22nd Row.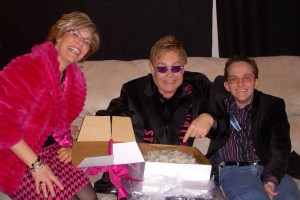 Backstage in 2010. Elton ripped into Julie's signature white chocolate macadamia nut cheesecake.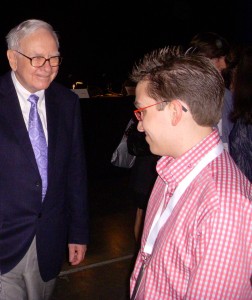 May 2010, Omaha, Nebraska, Berkshire Hathaway Annual Shareholder's meeting. Jeff only smiled when Warren E. Buffett made the ludicrous offer to buy out Jeffrey Owen Hanson LLC for $3.6 billion.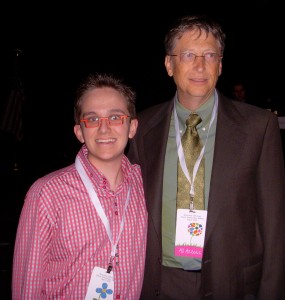 May 2010, Omaha, Nebraska, Berkshire Hathaway Annual Shareholder's meeting Jeff and Bill Gates discuss strategic business plans.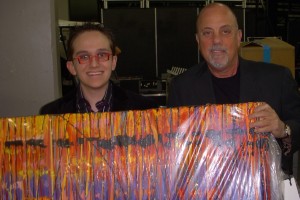 February 2010, Jeff gifted Billy Joel a painting titled Start the Fire, backstage at a Kansas City concert.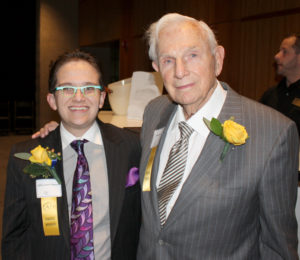 Henry Bloch, founder of H & R Block, meets Jeff the evening he was honored as Young Philanthropist of the Year.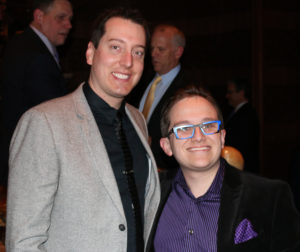 2015 NASCAR Sprint Cup Champion, Kyle Busch, meets Jeff.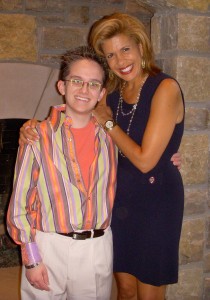 May 2010, Jeff meets Hoda Kotb at a Medical Missions Foundation Benefit in Kansas City.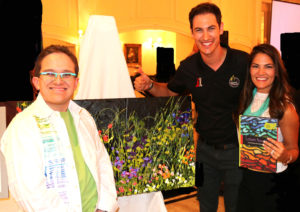 Jeff's painting was auctioned at the Joey Logano Foundation Driving Hope Home fundraiser in Southington, CT.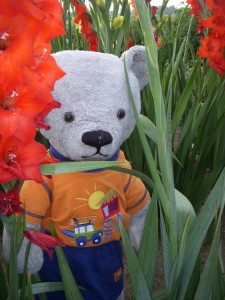 Theodore Edward Bear (AKA Wundy) hiding from his annoying brother, Jeff.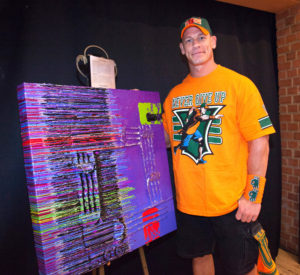 Make A Wish® gifts John Cena a Jeff Hanson original painting.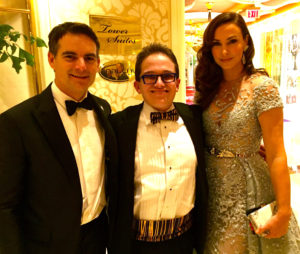 NASCAR legend Jeff Gordon and Ingrid Vandebosch congratulate Jeff on winning The NASCAR Foundation Betty Jane France Humanitarian Award.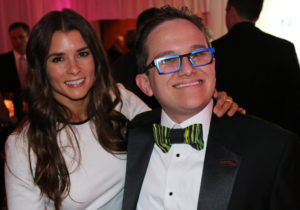 Danica Patrick and Jeff – The NASCAR Foundation Gala, NYC.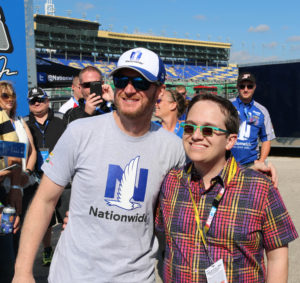 Dale Earnhardt Jr. with Jeff at the Kansas Speedway.
2014 ROLEX 24 at Daytona
Jeffrey's artwork became the livery for a Porsche 911 and Patrick Dempsey's racing helmet.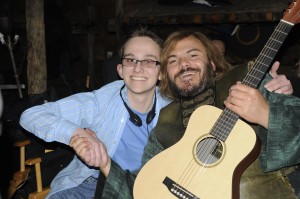 March 2008, Jeff and Jack Black star in Year One.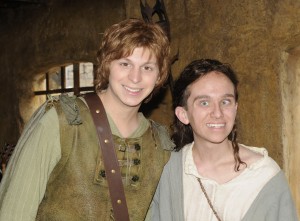 March 2008, Michael Cera and Jeff on the set of Year One.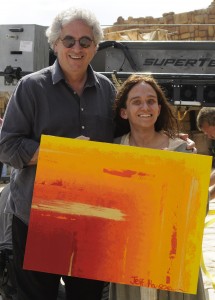 March 2008, Movie actor, writer and producer Harold Ramis invited Jeff to spend two days on the set of Year One. Jeff gifted Mr. Ramis with a canvas, The Year Zero.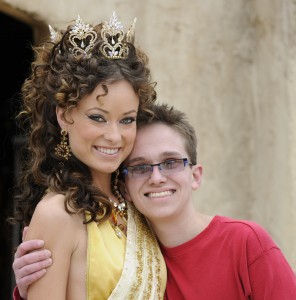 March 2008, Olivia Wilde and Jeff on the set of Year One.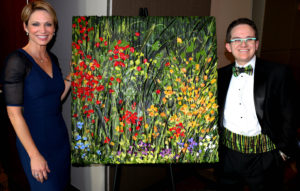 Amy Robach delivered the keynote at the Ambassador of Hope Gala, Omaha.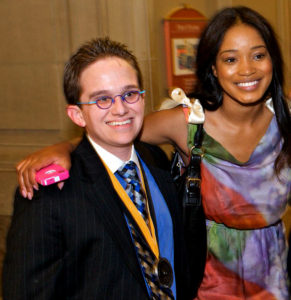 Keke Palmer introduces herself to Jeff at the Prudential Spirit of Community Awards, Washington D.C.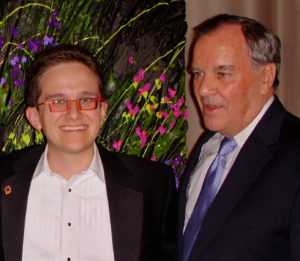 Jeff meets Richard Daley at The Chicago Lighthouse Gala.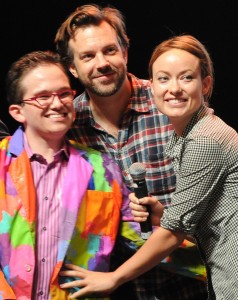 June 2012, Jeff, Jason Sudeikis and Olivia Wilde at the Children's Mercy Hospital Benefit, Big Slick, in Kansas City.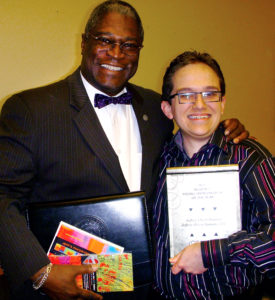 Kansas City Mayor Sly James congratulates Jeff on the Small Business Administration Young Entrepreneur of the Year Award.